My journey with Reiki began in 1998 as a guest at a powerful Reiki share with 8 Reiki Masters. An amazing experience where I received healing, as well as shared. One of the women there told me my hands felt very warm and charged. She asked if I wanted to receive my first Reiki attunement which would increase my natural energy as a healer. I agreed and started on a very rewarding experience. I have been channeling this amazing energy for over 18 years and now teach and pass attunements as a Reiki Master. I am very grateful to all of my teachers and masters on this healing journey.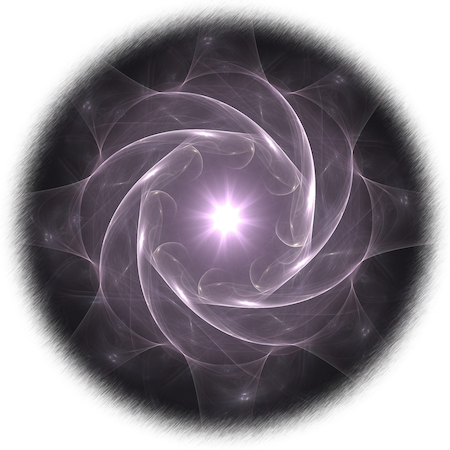 Reiki is a natural and profound method of spiritual healing and self-improvement, accessible to all. A subtle and effective form of energy which activates the body's own natural healing powers to restore our physical, emotional, mental & spiritual well-being. Reiki has traversed and transcended many cultures throughout its 2,500 year history, traveling with the Buddhist sages over great distances, with a rich history of evolution. Originally developed as a practice for self-care and health maintenance, it has been refined to a healing practice to aid in improving all aspects of being.
The method I teach and have been working with since 1998 is 'Usui Reiki Ryoho', developed by Mikao Usui. Taught as a spiritual system to help students reach enlightenment, Usui Sensei was said to have fasted at a power meditation vortex on Mount Kurama, where on the 21st day experienced a great sense of energy around his 6th and 7th chakras. Reiki was channeled through him and he became spiritually awakened and obtained the Reiki 'knowledge'. An 'attunement' is transferred from Master to student. This ancient knowledge and wisdom is passed down, an initiation process which introduces the student to the wonderful world of their own natural healing capacity. As energetic beings, we have the capacity and ability to access and connect to a greater energetic force to improve one's health and enhance the quality of life. When your "ki" or energy is strong and free flowing- healing, balance, reduced stress, relaxation and spiritual growth are all possible. When this is true, a person's body, mind, and spirit resonate in a positive state of health and wholeness.
Reiki works by flowing through the energy field and raising the vibratory level in and around the entire body, which clears imbalance and heals the energy pathways, thus allowing the life force to flow in a healthy and natural way.
Reiki is typically taught in 3 levels: Reiki 1, Reiki 2 and Master level.
Reiki 1
The Reiki 1 attunement focuses mainly on the physical body, opening it to channel Reiki energy. Once attuned one will never lose the ability to use Reiki. In Reiki 1 the history of Reiki and the hand positions are taught.
$150    Please allow 3 hours for instruction and to receive attunement and Reiki treatment
Reiki 2
The Reiki 2 attunement gives an even higher level of energy vibrations. Here one also learns 3 Reiki symbols: The Power Symbol, The Mental Symbol and The Distance Symbol these can be used to help focus energy for specific purposes. The Reiki 2 attunement has the greatest effect on the subtile body.
$150    Please allow 3 hours for instruction and to receive attunement and Reiki treatment
Reiki Master
This initiation is given to attune persons who have Reiki 2 and wish to be able to teach and initiate others into Reiki. In this process the vibration level of energy is once again raised and the Master symbol is taught.
The Reiki Principles taught by Usui Sensei, the secret art of inviting happiness, the miraculous medicine of all illness:
Just for today, do not anger, do not worry,
and be filled with Gratitude.
Devote yourself to your work. Be kind to others.
Every morning and evening,
Pray these words to your heart
and chant these words with your mouth.
Reiki Energy treatments available in the privacy of your own home
90 min    $120
60 min    $100
Distant Reiki Energy treatments available by phone.